Laboratory equipment в Ломбардии
3
Selling: 1) optical autocollimator АКУ-1 - 1500 dol USA ( 1 piece ); 2) optical autocollimator АК-0,2у - 1200 dol USA ( 2 piece ); 3) optical autocollimator АК-0,5у - 1200 dol USA ( 2 piece ); 4)
Вудер Украина, ООО,

UA
Милан, IT
We are national Ukrainian producer of wood pellets. Production facilities are located in Korosten, Zhytomyr region, Ukraine. We offer wood pellets with following characteristics: • raw material -
Selling industrial foundry equipment: Induction furnace for melting 500 kg of steel. We can make this melting furnace: induction furnace for melting 500 kg of steel. We work under the contract and
On the machine, it is possible to produce high-quality processing and grinding the seats for the needle in the spray gun housing. The N2 allows you to work with maximum precision. Power 36 Volts (It
Сталатс, ООО,

RU
Турин, IT
Cherry pitting (destoning) machine PM-250 (200 – 300 kg/h) is designed to removing kernels out of fresh berries of cherry. We are excited to introduce our new and updated cherry pitter PM-250. This
13 500
€
/шт EXW
12 500
-
13 000
€
/шт оптом
Термообробка, ООО,

UA
Рим, IT
Wood thermal treatment is accomplished in constant steam saturated environment without oxygen under high temperatures that are changed and kept for a certain time (170 - 220°С) without any chemical
Litech Aqua, ООО,

UA
Рим, IT
Ukrainian ​manufacturer of ​water treatment ​equipment - ​Litech Aqua ТМ (​Novasvit LLC) ​offers to ​customers a ​unique solution ​for customers - ​modular water ​treatment ​systems on ​stainless
1
€
/м.кв.
0.80
-
4.50
€
/м.кв. оптом
Танфоран, ООО,

UA
Рим, IT
Фірма ТзОВ Танфоран була заснована у 2006 році. Основним видом діяльності є виробництво та продаж струганого шпону українських порід. З самого заснування і по сьогоднішній день ми пропонуємо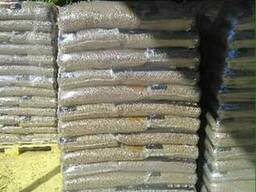 Экологические ресурсы, ООО,

UA
Рим, IT
National manufacturer of ecological fuel (Kiev region) offers for sale pellets made on the modern equipment, in compliance with certified quality standards. Producer sells wood pellets 6-8mm. Euro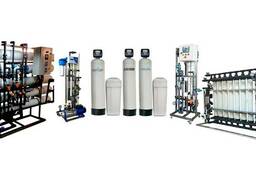 Litech Aqua, ООО,

UA
Рим, IT
We offer high-quality equipment for water treatment Litech Aqua TM (produced in Ukraine) Using many years of practical experience, we can solve any task of water purification. We produce the
Новые объявления
Пиломатериалы, Рим.
1 € /м.куб. 1 € /м.куб. оптом
Линия по производству печенья, Рим.
24 700 $ /линия
Каменный уголь на экспорт., Рим.
32 - 40 $ /т оптом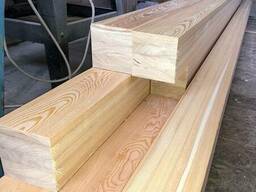 Бруски, строганные, клееные, сращеные, Милан.
450 - 600 € /шт оптом
Паллетная заготовка (доска), Рим.
95 - 110 € /м.куб. оптом
Джейкобс кронунг молотый кофе 250 г/500 г, Рим.
×
×
"Laboratory equipment" в регионах
×
×